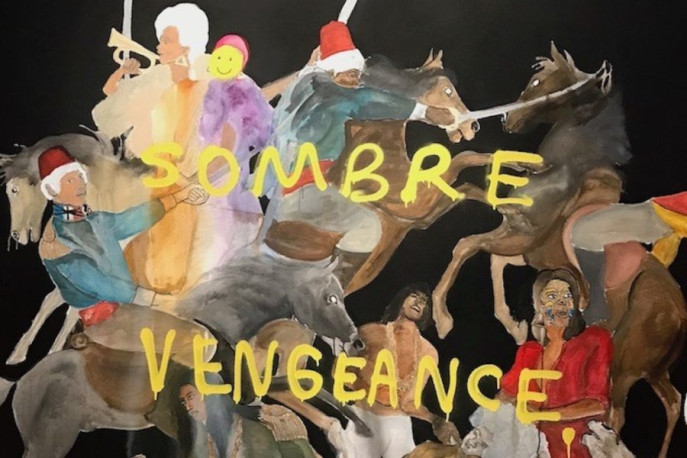 by: Ellen C. Caldwell
for Riot Material
The University of Arizona Museum of Art's solo exhibition What is the Color, When Black is Burned? The Gold War. Part I  features the work of master storyteller, artist, and historian Umar Rashid (also known under the alias of Frohawk Two Feathers).
Chicago-born and Los Angeles-based, Rashid has been sowing his saga of the Frenglish Empire for fifteen years. He began this body of work by imagining the unification of France and England, exploring visually how centuries of colonial history could have played out differently (or exactly the same in many ways) had this union occurred.  
Combining allusions to pop culture, Egyptology, Classical mythology, Plains Indian ledger drawings, hip hop, Afrofuturism, grand history paintings, and portraiture, Rashid highlights historical narratives that are often overshadowed or ignored by the master narrative. As with all of his shows, he shifts the particular empirical episode to the location where his current exhibit opens. In this case, he focuses on Tucson's history as an invented Lord Tyrone Penelope Cavendish makes his way from London in 1758…