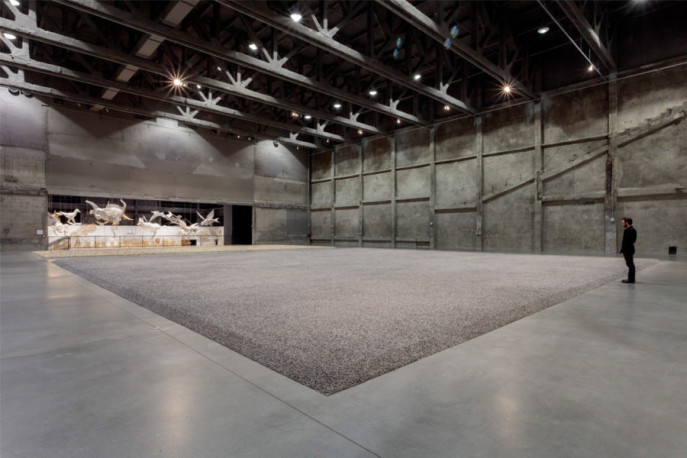 by: Ellen C. Caldwell
for JSTOR Daily

Internationally-known Chinese artist Ai Weiwei currently has three simultaneous shows in Los Angeles, including his first institutional exhibition. These shows are especially relevant to the United States, especially the two that interrogate the issue of immigration.
Ai's work has always been political. Political science scholar Christian Sorace begins his article about Ai as "China's Last Communist" with a quote from the artist himself: "Duchamp had the bicycle wheel, Warhol had the image of Mao. I have a totalitarian regime. It is my readymade." The term "readymade" famously references French artist Marcel Duchamp who adopted existing manufactured goods as his own art, such as a urinal in his 1917 work "Fountain." Ai implies that China's totalitarian regime is in fact his prepackaged art, ready to be presented to the public…
Read the rest here at JSTOR Daily.