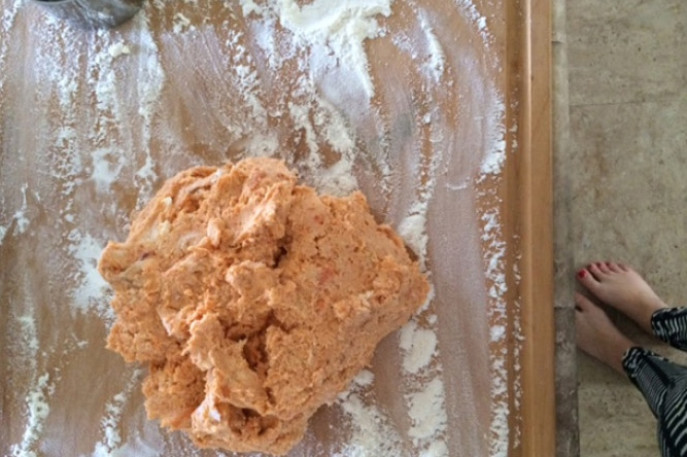 by Ellen C. Caldwell
for Desert Jewels
In my kitchen, I have a big white serving bowl with small font circling its rim, quietly but surely proclaiming, "The world revolves around my kitchen." This pretty much sums up my feelings and joy for cooking and eating. I love the relaxation, solace, and creative release I find in cooking.
I also love food itself—surprising flavor combinations, decadent joys, and recreated memories of favorite foods passed. Baking was my introduction to the kitchen. My friend and I used to spend hours making cookies, saving vats of dough to eat throughout the day. In junior high, I started experimenting with pasta creations, and by college, I had developed a more adult palette and passion for exploratory and innovative cooking.
Homemade gnocchi has been an ongoing experimentation for me – I started with a delicious pan-fried lemon, ricotta gnocchi then moved to a more traditional potato one, and more recently to a favorite savory sweet potato and sage gnocchi. I've created, tailored, and mastered homemade pastas, my grandma's gyoza recipe from her childhood, spinach-stuffed mushrooms, Ina's mac n' cheese, cacio e pepe, chicken picatta, popovers, and many other comfort food favorites…