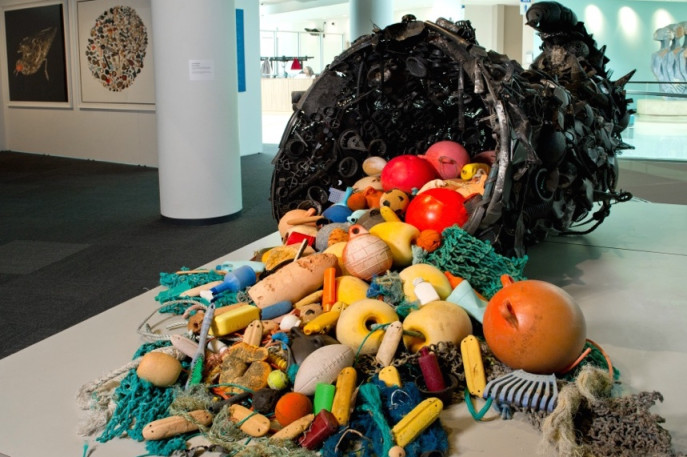 by: Ellen C. Caldwell
for JSTOR Daily
A recent New York Times article revealed findings from a study featured in Science showing that plastic levels are on the rise. The study estimates that eight million metric tons of plastic waste enter the ocean every year. The news of plastic in our oceans is unfortunately not new, but this quantified numeric estimate is, and it is shocking.
Back in 2009, the Journal Philosophical Transactions: Biological Sciences published a special theme issue dedicated to this same topic: the study of plastic's environmental effects. In the introduction, entitled "Our Plastic Age," Richard C. Thompson et al. introduce the theme by examining plastic's strengths (its fluidity, malleability, durability, diversity of byproducts, and versatility) and its conversely devastating weaknesses (its longevity, leaching chemicals, and inordinate impact on marine environments).
GYRE: The Plastic Ocean, an exhibit curated by Julie Decker, set out to capture this darker side of plastic visually and emotionally. It began with an expedition to Alaska's coastline to study the plastic trash washing ashore in remote areas often assumed to be pristine…
Read the rest here at JSTOR Daily.