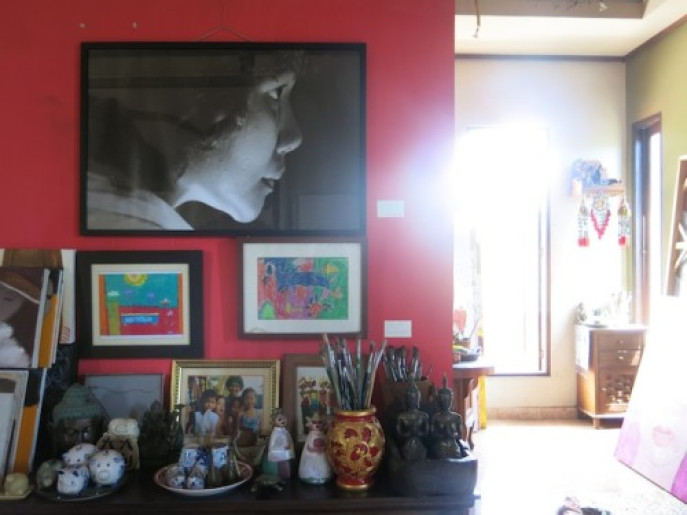 In February of 2014, I departed for Bali on a month-long arts writing residency, sponsored by the Los Angeles Department of Cultural Affairs. This residency included a month's stay at the beautiful, lush grounds of Yayasan Bali Purnati – and when I arrived I could tell it would be magical.
My grant proposal laid out my goals of scouting local artists in the contemporary scene, interviewing them, and writing about them. I proposed to use my writing to make a small bridge between the art of LA (my hometown-with-my-heart) and Bali. When I found out I had won the grant, I was ecstatic until it dawned on me that I did not have a any real plan for finding artists there – at all.
Knowing from my experience with arts writing, whether here in LA or abroad on previous trips toAustralia and Bali, though, I rest assured that I would find the artists, or that the artists would come to me. And as it happened, something right in the middle of those two potential outcomes occurred…
My first week there, I spent my days rising early to write – first just opening thoughts about traveling and leaving home and then the more arduous task of scouting artists to meet in my coming weeks. I decided to use a three-prong approach: email gallerists I found online, reach out to artists I liked individually via social media outlets like Instagram and Facebook, and ask friends of friends to put me in touch with people. Sounded like a great plan, right?
Flash to two weeks later, though, and I had one interview on the books. An emotion that lay somewhere between fear and frustration was starting to sneak up on me.