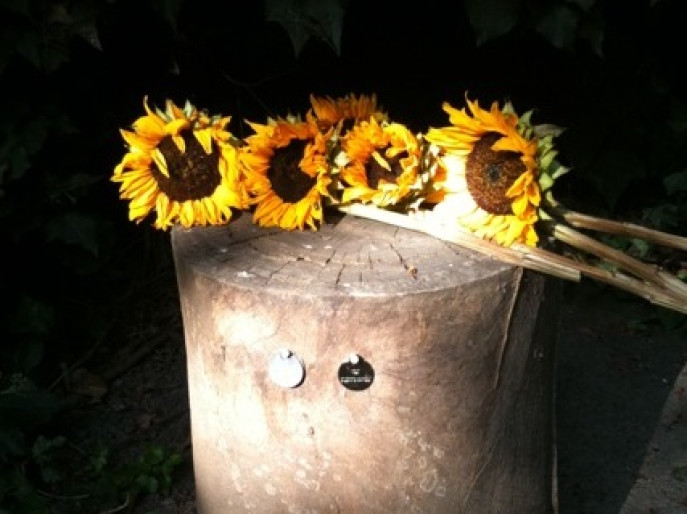 by Ellen C. Caldwell
for Desert Jewels
It started off as a love-hate relationship. Toby and I hated Rocky; he loved us. But sixteen and a half years later, I was devastated to say goodbye to him.
Rocky was my family's dog that we got when I was in eighth grade—exactly one year after getting our kitten Toby. My mom had finally cracked and allowed my dad and brother to get a puppy. The final straw had been that my then-eight-year-old brother asked my mom if he could get a leash to walk our kitten. Soon after that, a mother at my brother's elementary school brought in a stray puppy to attempt to find him a home. My brother—and family—were the lucky winners.
Rocky started off like any good dog does, by courting those who have no interest in him. I felt badly that my new kitten's space was being invaded by a birth enemy. Rocky spent his puppy days (and many thereafter) chasing Toby around the house like our very own resident Tom and Jerry. His downtime was spent trying to get into my forbidden room to roll around or do his business.
Probably much like other family's dogs, Rocky re-taught my family to love. To love him, to love one another, and to love each other more because of our love for him. My sister uses a psychological term to explain this—something similar to triangulation, which refers to indirect patterns of communication between family members. But I use it to explain the importance of pets. Because it only took a few years for me to fold and love him dearly. Pets magnify our love and help us to see our love in others.