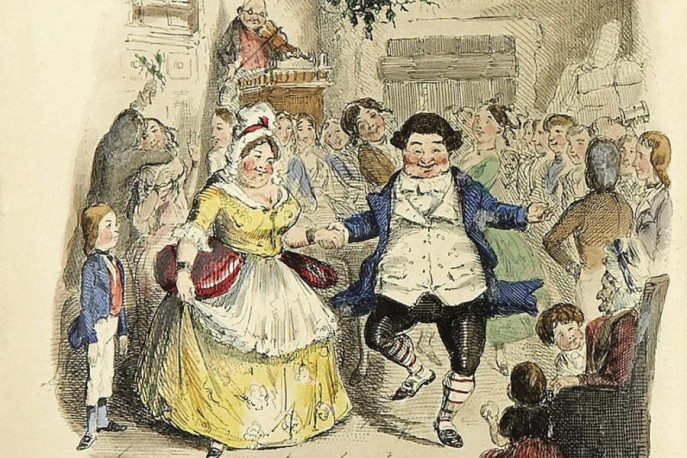 by: Ellen C. Caldwell
for JSTOR Daily
How did a smaller religious celebration—once shunned by many American Christians—turn into a holiday season that is all about home, family, and Christmas dinner? It turns out that Charles Dickens has a lot to do with it.
In two histories tracing the roots of the American Christmas, scholars Cathy Kaufman and Patrick McGreevy focus on two integral parts of Christmas — the importance of food and the necessity of home.
As Kaufman argues, "Dickens's Christmas Carol put a benign face on Christmas, focusing on a quaint and quiet Victorian family holiday, punctuated by small acts of voluntary charity." In 1843, when Dickens first published A Christmas Carol, the Christmas he depicted was a shift away from the holiday of the early 1800s. To many at this time, Christmas celebrations had degenerated into raucous public parties and in America, they were also shunned by Puritans, Calvinists, Presbyterians, and Quakers.
Dickens' A Christmas Carol changed this, and Kaufman notes that it served as "a roadmap for middle- and working-class pleasures at the precise moment when both meal structures and the nature of Christmas celebrations were changing." Around the time of Dickens' classic, American cookbook writers had just begun to suggest specific Christmas dinners and "demonstrate a serious interest" in the holiday…