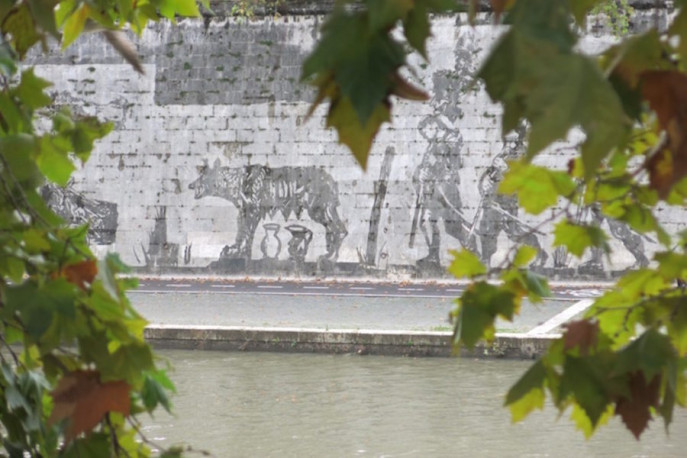 by: Ellen C. Caldwell
for New American Paintings
On a recent trip to Rome, Italy, I had the great fortune of seeing and experiencing William Kentridge's Triumphs and Laments: A Project for Rome, a vanishing frieze along the banks of the Tiber river. Kentridge is a well-established South African multimedia artist best known not only for his beautiful drawings and animated shorts such as Felix in Exile (1994), but also for his keen humor and stunning ability to shed light upon the darkest of human nature, while ultimately highlighting our human capacity to reconcile, love, and laugh.
In Kentridge's words, this is a project that's "been in gestation for 12 years," and that makes sense, given the massive undertaking involved in the planning, installation, and coordination of the opening performances. Triumphs and Laments is monumental for a number of reasons.
First, quite literally, it is physically large in scope, measuring 500 meters between Ponte Sisto and Ponte Mazzini on the Tiber. Eighty colossal painted figures march in line along the embankment of the Tiber in what Kentridge refers to as an unfurled Trajan's Column. In an interview with Maria Pia Masella for Art 21, he explained this further: "Trajan's Column is in the form of a frieze wound in a spiral around the column, but it also is an image of people on the move; they are all moving in a direction. So, to achieve the idea of a frieze, I needed a sense of the people moving along the wall, not just statues standing along it, and it was helpful to refer to an artwork that had this."