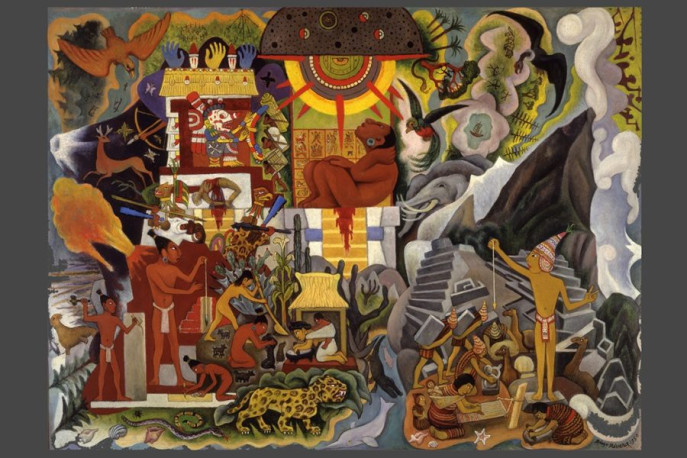 by: Ellen C. Caldwell
for JSTOR Daily
"Picasso and Rivera: Conversations Across Time" is currently a featured exhibit at the Los Angeles County Museum of Art (LACMA). The exhibits focuses on two mega artists of the twentieth century—Pablo Picasso and Diego Rivera. The exhibit explores their work "in dialogue with each other" while also looking to their roots to see "how these towering figures of the twentieth century engaged with their respective ancient Mediterranean and Pre-Columbian worlds."
In 1960, Alfred Werner explored Mexico in relation to Diego Rivera—not only as a place of residence and origin for the artist, but also as a character, inspiration, medium, and muse. Werner sees connections between Picasso and Rivera, too.
He notes that Rivera often spoke of his admiration for Picasso; while Rivera "never believed in God, he did believe in Picasso." Werner outlines the similarities between the two artists, noting that the similarities between their "background and character, are striking enough: both came from intellectual middle-class families, achieved wealth through their art, yet became enthusiastic sponsors of Communism." Werner goes on to note: "Both have challenged the old established values in art: Picasso by introducing Cubism, Rivera by his large compositions simplified in form and color that have ushered in a truly Mexican art and supplanted the sentimental imitation of French academic art and Zuloaga and Sorolla."
Read the rest here at JSTOR Daily.