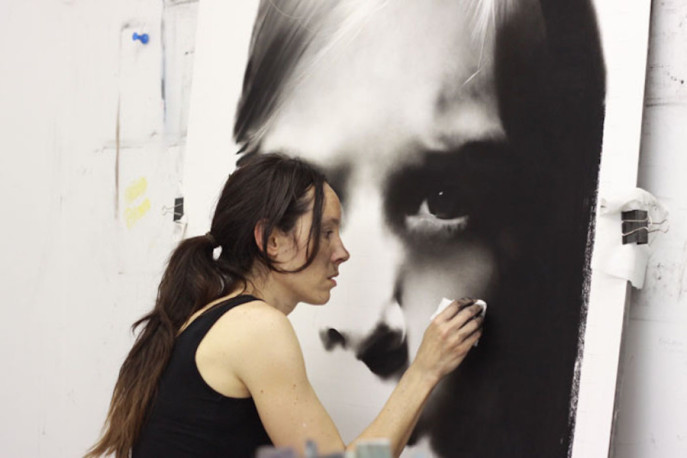 By Ellen C. Caldwell
For New American Paintings
Heidi Draley McFall (NAP #30, #113) creates monumental pastel portraits that are haunting and endearing, personal and startling. Through heightened contrast in black and white, she invites us to explore the souls and personalities of those she depicts. There is an openness and volatility to her subjects that instills a closeness and sense of shared humanness between the artist, her viewers, and her subjects.
McFall first takes photographs, then prints them, and then draws with pastel on paper to create these large six feet portraits. She recently updated her process, embarking on a darkroom photography class so that she could add an extra layer to her process by printing the photographs herself rather than going through a lab.
In this installment of Process of a Painting, please explore McFall's fascinating multi-step process and read her own words about her work below.