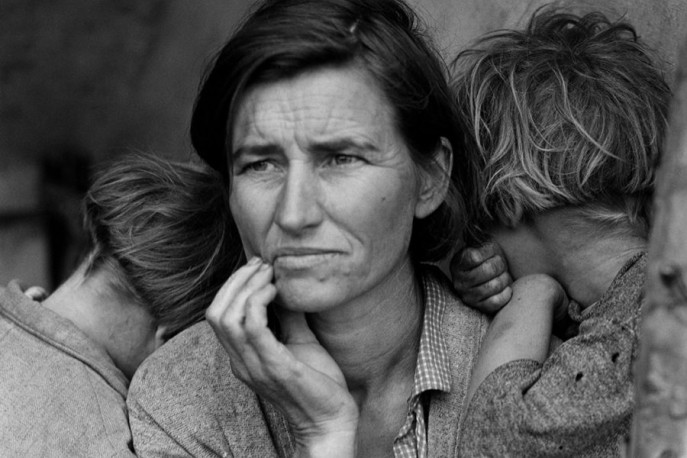 by: Ellen C. Caldwell
for JSTOR Daily
Recently, a community in Nipomo, CA came together to celebrate the 80th anniversary of Dorothea Lange's now-iconic photograph known as Migrant Mother. In the 1930s, Lange was a photographer working for the Farm Securities Administration (FSA), one of the governmental agencies President Franklin Roosevelt helped to establish in order to address the country's large-scale unemployment. Lange and her colleagues were charged with documenting and humanizing the aftermath of the Great Depression.
Much has been written about Dorothea Lange's impressive oeuvre of photographs from this time. She put faces, names, and stories to the Depression years and prompted many to sympathize with people they wouldn't otherwise, while also bringing attention to governmental agencies, pointing out where their action and help was needed.
The Migrant Mother image is now so familiar to us, however, that it's difficult to fully grasp how significant it was at the time. Carole Henry has created informative lesson plans that teach readers and students alike to analyze the image based on its formal components and historical background. James C. Curtis provides a deeper historical analysis of both Lange and the famedMigrant Mother, which he sees as essential to understanding the greater history of the "culture of the Great Depression."…
Read the rest here at JSTOR Daily.