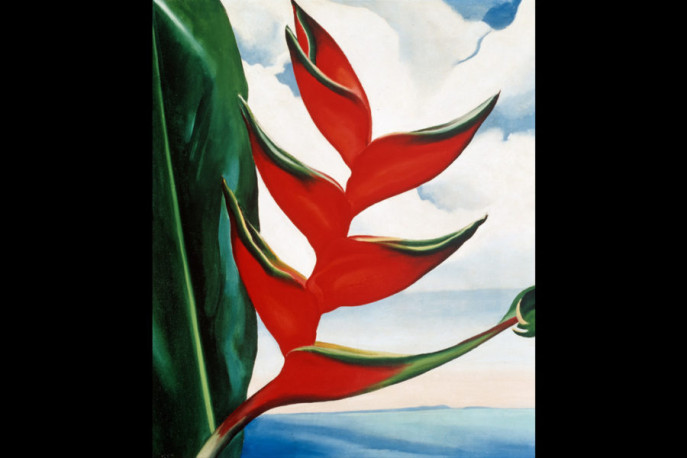 by: Ellen C. Caldwell
for JSTOR Daily

Georgia O'Keeffe: Visions of Hawai'i is showing at the New York Botanical Garden through the end of October. Much like their 2015 Frida Kahlo exhibit which paired paintings with plants, this exhibit features seventeen bold paintings from O'Keeffe's time in Hawaii alongside more than 300 tropical plants. Many visitors are left wondering why O'Keeffe went to Hawaii in the first place and what happened while she was there.
The short answer is that in 1939, Dole Pineapple Company invited O'Keeffe to go to Hawaii for three months in order to produce works that could be used in their advertisements. O'Keeffe transformed this trip into her own study of local botany and luscious landscapes, while also facing ongoing (yet little-discussed) illness and depression…
Read the rest here at JSTOR Daily.