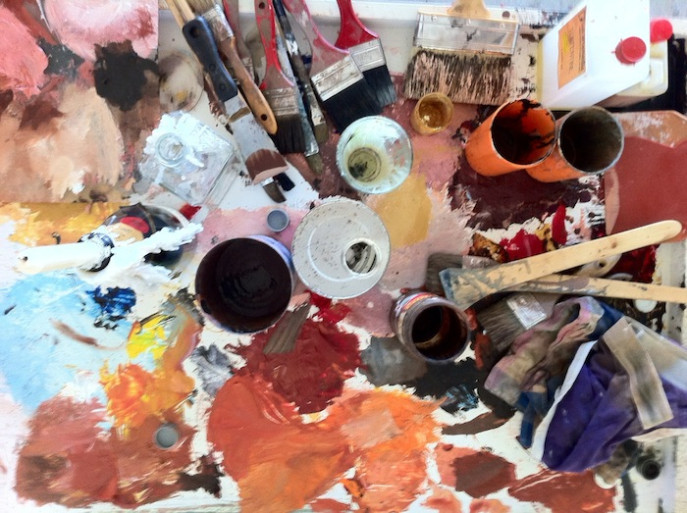 by Ellen C. Caldwell
In my series of guest posts for The Artsy Forager, I have been writing about my time in Bali during an arts residency earlier this year. I was introduced to painter Federico Tomasi by another artist Giovanni Lovisetto on a trip to Bali in 2012 and upon my return, I was lucky to revisit Tomasi's studio and discuss his current works.
As many of us in creative fields know, artistic inspiration is always something of a process. As artists, we are constantly pursuing new creative styles, mediums, subjects, narratives, and voices. Through this process of searching for ourselves, we get used to the circle of finding our grounding, losing our footing, and continuously rebuilding our foundations.
This process can feel painful, isolating, and challenging, but it can also offer creative redemption, freedom, and inspiration. As I discussed in an earlier essay The Writer's Ledge, these moments on the creative "ledge" are simultaneously terrifying, jarring, and exciting, ultimately yielding the most creative and unique results. It was a joy to visit with Tomasi and discuss the pitfalls and roadblocks we all endure during the creative process—while also seeing the moving and dynamic results coming from this beautiful struggle.
In discussing the beauties and beasts of the unknown, the cycle of returning back to our roots and formal training, and the bounty of this very endeavor, Tomasi and I explored the ongoing challenges that come with living the creative process.