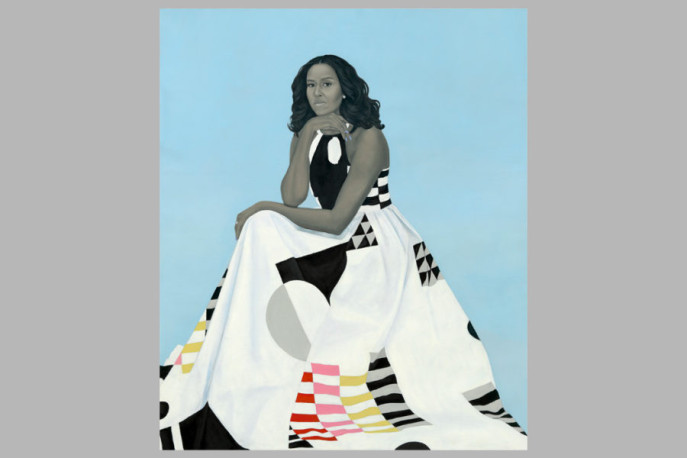 by: Ellen C. Caldwell
for JSTOR Daily
The Smithsonian's National Portrait Gallery recently unveiled its portraits of former President Barack Obama and Michelle Obama, sparking much discussion and acclaim.
The Obamas selected the artists—Kehinde Wiley for President Obama's portrait and Amy Sherald for Michelle Obama's—for their distinctive portraiture styles.
Before now, only one African American artist had ever been commissioned for an official presidential portrait, while Wiley and Sherald are the first for the Smithsonian. So, the Obamas' selection of two African American artists was both purposeful and significant, just as their representation is. Michelle Obama noted, "[y]oung people, particularly girls and girls of color, in future years they will come to this place and see someone who looks like them hanging on the walls of this incredible institution."
Read the rest here at JSTOR Daily.