Readers, you're invited to…
Los Angelenos at Yayasan Bali Purnati
An afternoon tour of cultural exchange in Bali & Java
with Ellen C. Caldwell and Sara Velas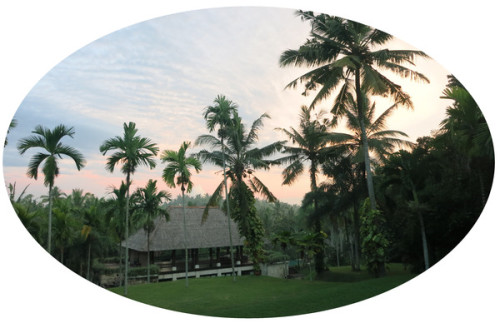 Saturday, June 28th, 2014
4-6 pm
@
The Velaslavasay Panorama
1122 West 24th Street
Los Angeles, California 90007
Reservations are not necessary for this free event.
In February 2014, two cultural representatives from Los Angeles participated in arts residencies at the Bali Purnati Center for the Arts as part of the Cultural Exchange International program of theDepartment of Cutural Affairs. Join Ellen C. Caldwell and Sara Velas for a visual tour of their experiences in Indonesia and an afternoon visit in the gardens of The Velaslavasay Panorama.
Ellen C. Caldwell is an LA-based art historian, writer, and featured contributor to the New American Paintings blog and KCET's Artbound. Caldwell earned her grant to travel to Bali to complete an arts writing residency. While there she interviewed over 15 artists and is spending the rest of the year writing about the artists, their work, their processes, and her experiences. Read more here about her time in Bali here.
Sara Velas is the Director of The Velaslavasay Panorama which she founded on Hollywood Boulevard in the year 2000. Her residency time was spent in Bali and Java investigating storytelling traditions including Wayang Kulit shadow puppetry, Wayang Beber scroll painting and Barong Dance.  Ms. Velas created a series of animated postcards while in Indonesia which can be viewed here.


____________
The Cultural Exchange International Residency Program has been made possible
in part by the Department of Cultural Affairs of the city of Los Angeles
and The Bali Purnati Center for the Arts.